Winch techniques, tips and general info etc.
- Techniques & Tips + General Info
- Interesting
- Ground Anchors

---
Techniques & Tips + General Info:
- 4x44U
- Jonfund
- Superwinch info
- Winch remote control (wireless)
- Split Charge Relay wiring or check the article < here>!
---
Interesting:
- Fitting a winch to a Range Rover
---
Ground Anchors: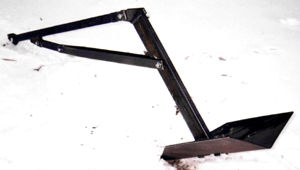 RW 14,000 "NEW MILITARY-SIZE" PULL PAL
The Pull-Pal, a well-engineered anchoring tool, is both portable and well-suited for a wide range of environments. Intended as a tool for winching through sand and mud, Pull-Pal's design relies on useful rules of physics. Its hefty plow blade sets firmly and safely into sand, clay, mud hardpan soil and snow.
Pull-Pal ground anchor gets you up and over hill stalls and minimizes dangerous situations. It allows you more control -- even when you are alone. Saves time, transmissions, and tires.
Pull-Pal is designed for winch-equipped Jeeps®, buggies, campers, 2-wheel drive, 4WD SUVs, Trucks, and Hummers®. Ideal for construction surveyors, search and rescue, utility, police, and rural maintenance vehicles.

Pull-Pal folds compactly to the size of an ordinary bumper jack for easy storage. It can be mounted inside or outside or stored in an inexpensive gun case.

Pull-Pal is ruggedly constructed with a forged chrome-moly plow assembly, welded construction overall, and assembled with Grade 8 bolts for strength and quality.

Pull-Pal gets your rig out...fast. Simply insert the plow point into the soil. As the winch cable tightens, the point embeds itself deeply and firmly into the ground and frees your rig with the assistance of the wheels in motion.


Above a home made ground anchor with T-stakes. Just hamer the pins through the anchor holes into the ground. Compared to the Pullpal this set is much heavier.