The Land Rover 200Tdi turbo heatshield NTC4833 made out of some heat resistant & reinforced material.  Due to vibration and the extreme heath of the turbo it will sooner or later break into pieces. Replacing this particular part has become a very expensive option, costs: more than 100 Pounds! So we opted for repairing the heatshield with Sonax exhaust repair paste + glass fiber reinforcement.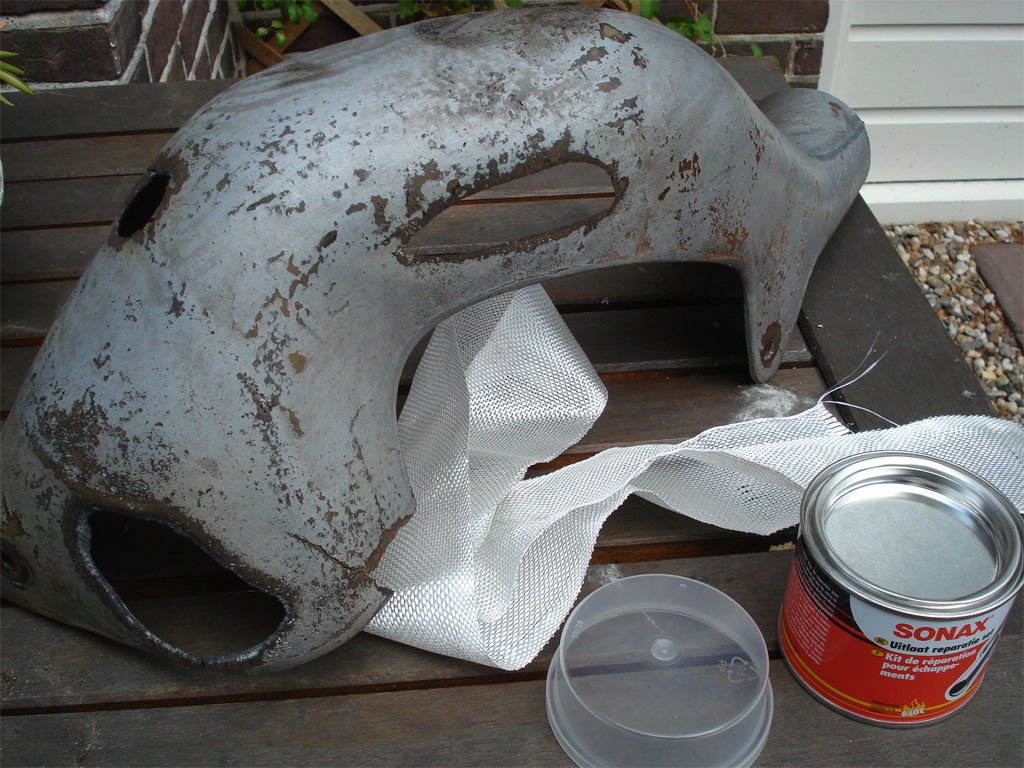 The whole procedure is very easy DIY, just make sure you've removed all dirt and grease.  Cut pieces of glass fiber to the correct length and apply the Sonax past together with water. e.g. by using a garden sprayer. Best is to use gloves to avoid the paste sticking to your skin. But using your hands is the easiest way to apply the paste….
Time will tell if this repair job will last but right now it's looking much better than before.
Update 21-09-2011:
Unfortunately this repair did not last. For about 1000km it has been fine but right now the shield is like before we started the repair job. So a waste of time and energy but at least we have tried to fix it this way. More durable will be either a new $$ expensive fibre shield or DIY metal one.