A comparison between a genuine Lucas boxed STC339 switch and a Britpart STC439 switch. Main question is it worth to spend the extra cash on the genuine Lucas Land Rover Defender part?The pictures do show almost no difference between the two items. Both operationally they feel the same. The handle of the Britpart item is more smooth compared to the Lucas one.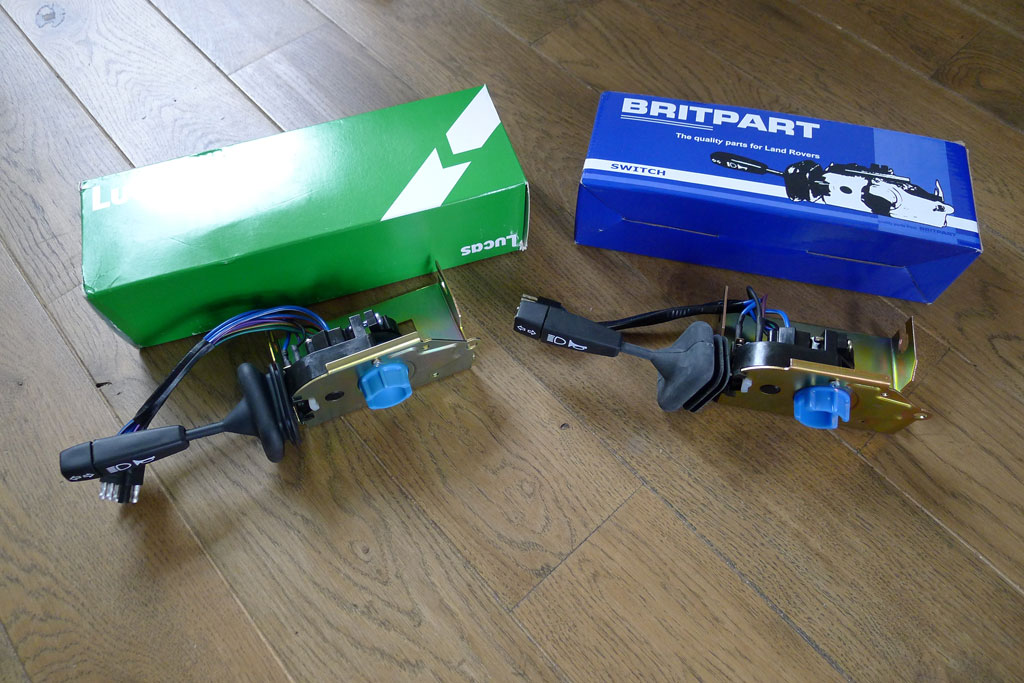 in general Britpart items are rated as not as good as genuine items and should be avoided but this particular part does look 99% identically. Operation is the same and only durability has not been tested. But the Britpart item will definitely not look bad in your vehicle.
Lucas ST439 price excluding VAT  £ 34.50
Britpart STC439 price excluding VAT £ 17.50
If you like this test you are free to donate a few cents so we can pay the items tested. Or just check out one of our advertisers by clicking on their ad.