Stumpy has arrived.. the R380 short bell housing gearbox. The complete unit will replace the LT77 gearbox and bellhousing. Suitable for all 4 cylinder pre 300Tdi Land Rovers. This particular unit is the  one suitable for 200Tdi.
This type of R 380 was made with two ratio options, the type 50A and the 44A, the 50A has the lower gearing like the 50A LT77 and the 44A has the higher gearing like the type 56A 200 Tdi Defender LT77. Also both ratio options were made in suffix J, K and L format.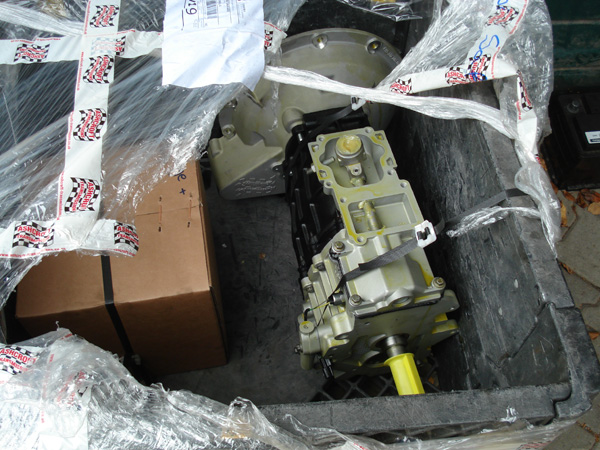 Next will be fitting the Stumpy R380 into a 200Tdi 130 Land Rover Defender.